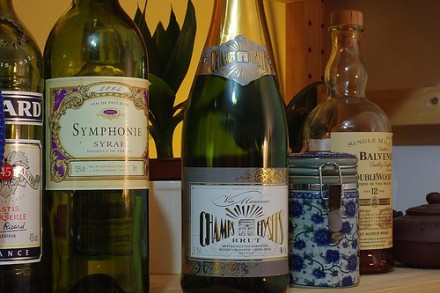 There is one bottle of champagne left over from last night's New Year's Eve Party at our place.
If I add cream cheese to our shopping list, I'll have all of the ingredients for @sprinklebakes' Sparkling Champagne Cupcakes.
The recipe appears to be great as is, but I'm thinking for a twist I could add orange zest, orange flavoring, and orange bits to the cupcake batter for mimosa cupcakes.
I love it when recipes turn my gears!