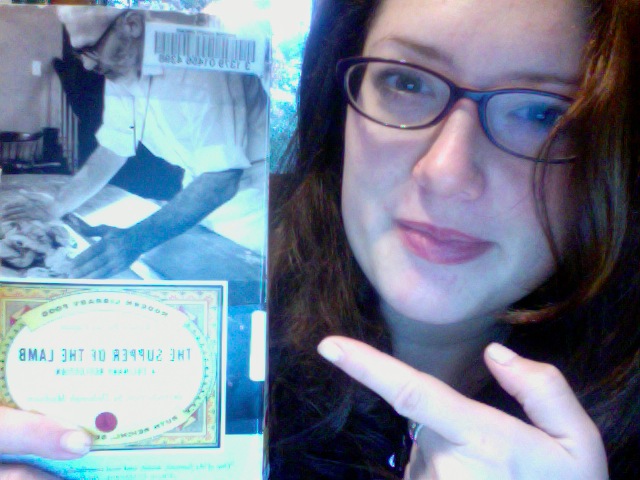 "The graces of the world are the looks of a woman in love; without the woman they could not be there at all; but without her love, they would not quicken into loveliness." – Robert Farrar Capon, PAGE 4 of The Supper of the Lamb: A Culinary Reflection
(Only page four! What goodness is yet to come? )
The book began with a lamb dinner recipe including the ingredients+notes:
"Soy Sauce (domestic only in desperation)" and "Sherry (if you have any left)"
May I kiss this cook? Would he want to kiss me and/or eat my pancakes?
I've not been so twitterpated over food writing since How to Cook a Wolf.
Supper of the Lamb was recommended by @BekaAJohnson. Follow her, already!