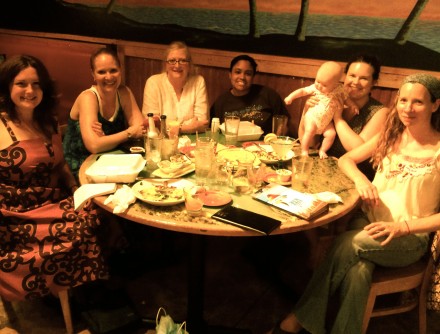 Girls Night Out : (Blogs linked) (L to R) Me, Elrena, Susan, Kass, Amelia (baby) + Karen, Sarah
We talked about everything from spiritual abuse to writing to vampires to edema to parenting to dance. My cheeks hurt from smiling so much!
Although we dined at Cheeseburger in Paradise, not a single one of us ate a burger.
I highly recommend the Mango Sangria AND the Spice Berry Sangria!
When is the last time you had a girls night out? Where did you go? What did you talk about?