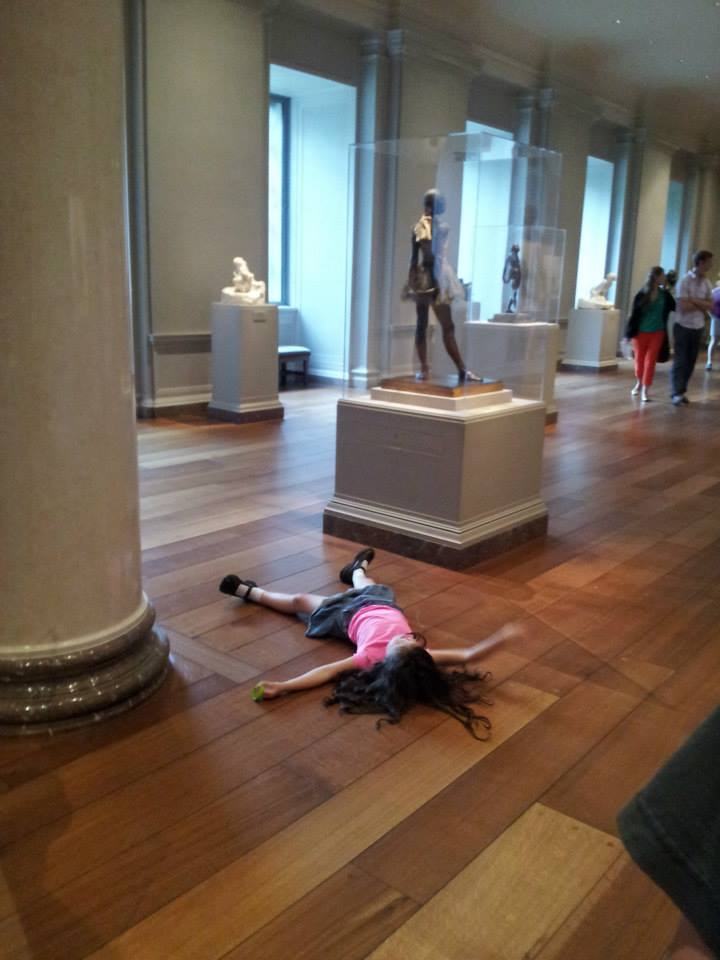 On Pinterest this morning, I noticed several photos of Degas' Little Dancer Aged Fourteen on fellow Pinner Rowena's feed this morning. It reminded me of our recent trip to the National Gallery in Washington D.C., where I had the privilege of seeing the sculpture up close.
However, after dragging my children through the rest of the museum ("Isn't this fun, kids?" "NO! This is TERRIBLE, mom!"), when we got to the basement floor, where sculptures are kept, my daughter Leah was literally bored to tears and threw herself on the floor. Her disobedience was no laughing matter at the time, but I did snap a photo and it makes me chuckle to look back on the moment!
If I ever do decide to go back to an art museum with my children, I think I'll use some of these great game ideas from the No Time for Flash Cards Blog to make the trip more interesting!
Below are some more photos from our visit.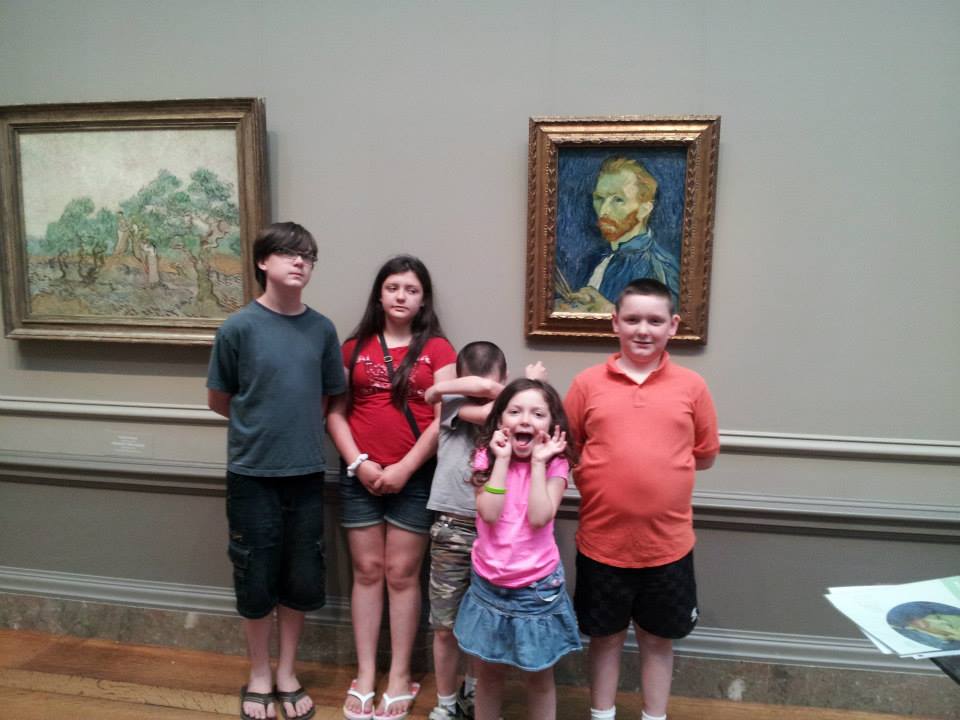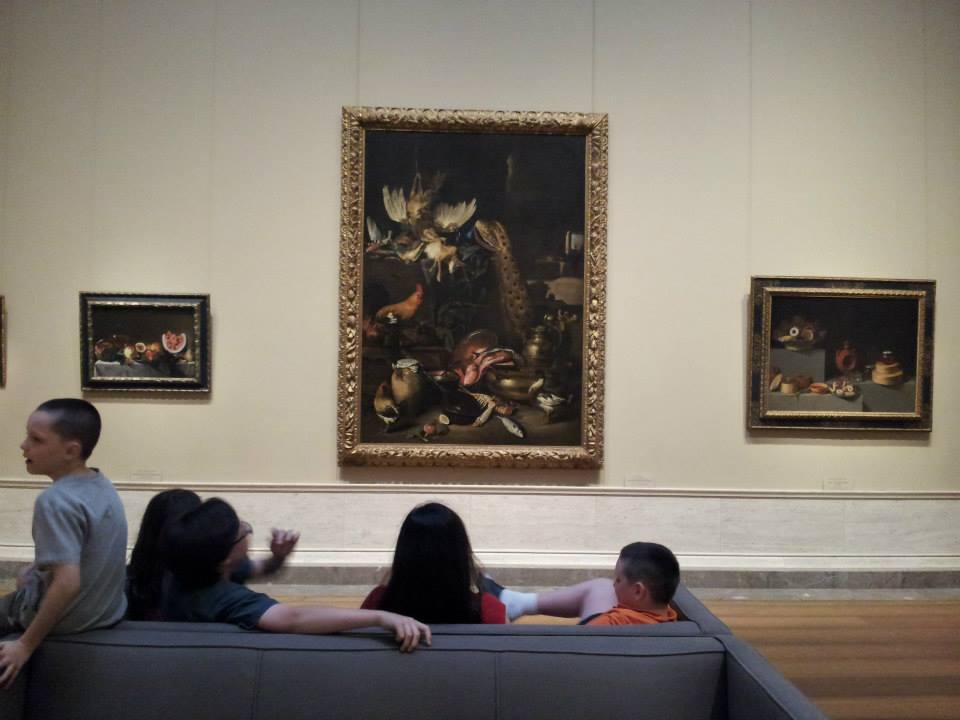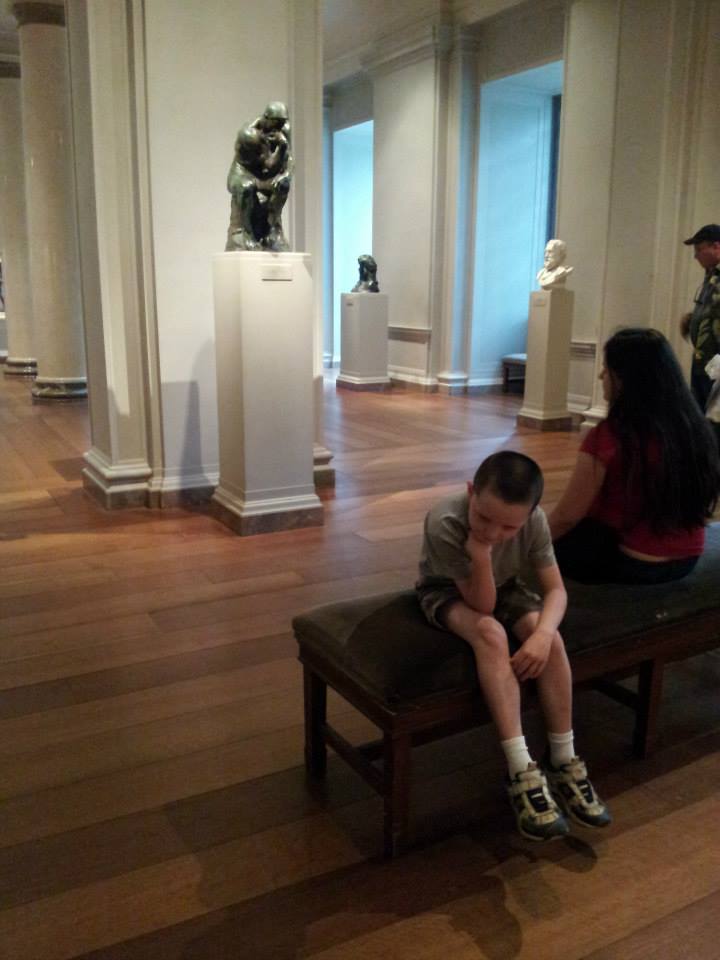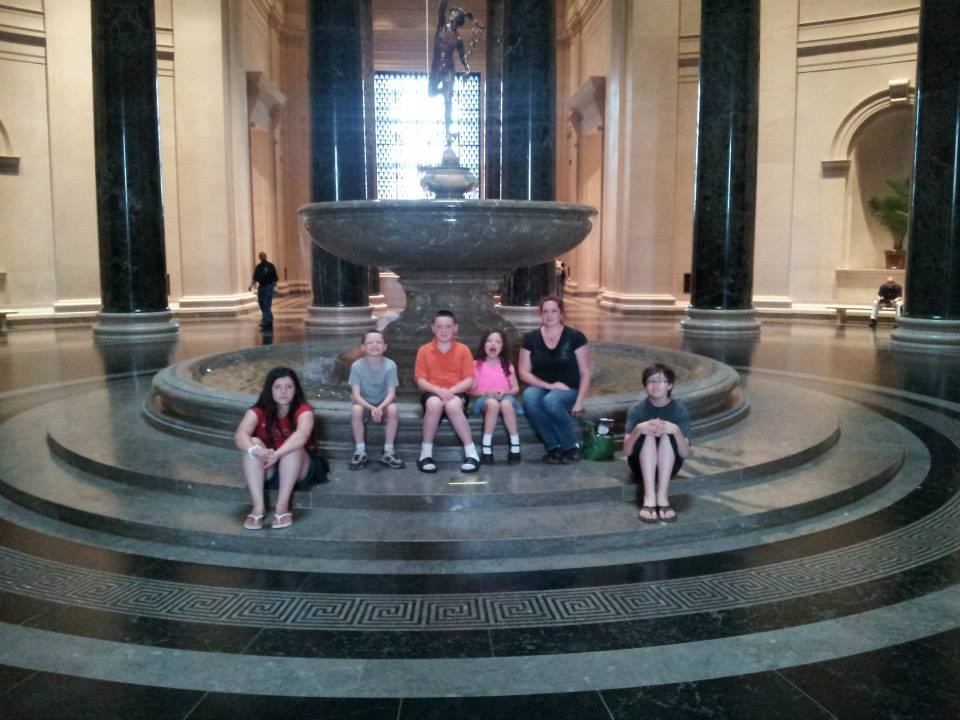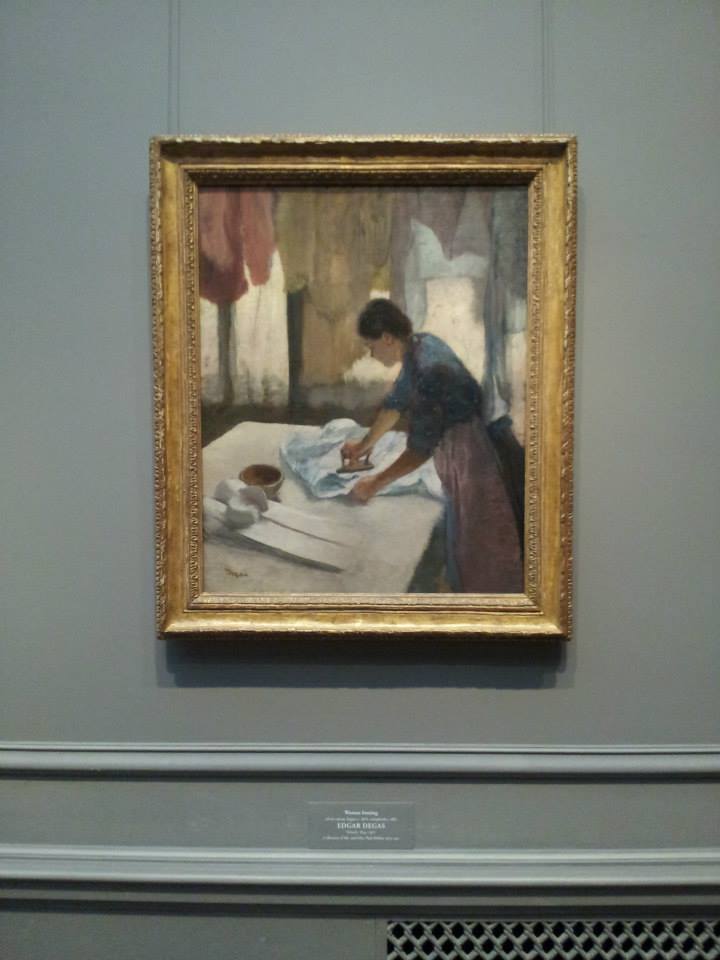 PS: The Little Drama Queen turns seven today :) Happy birthday, Leah!!