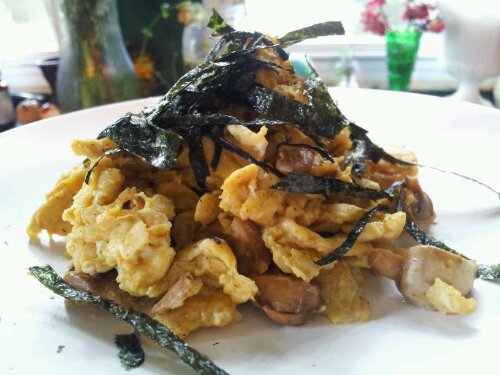 This is one of my favorite egg dishes, which I concocted while living in Northern Japan. I'm thankful for the International food aisle at our local grocery store, so I can still enjoy this while living in Pennsylvania!
Not only is this an amazing, easy, flavorful meal… it's Atkins friendly :) By individually adding the ingredients into My Fitness Pal, I found this recipe has 312 calories, 21 grams of protein and 4 carbs.
Recipe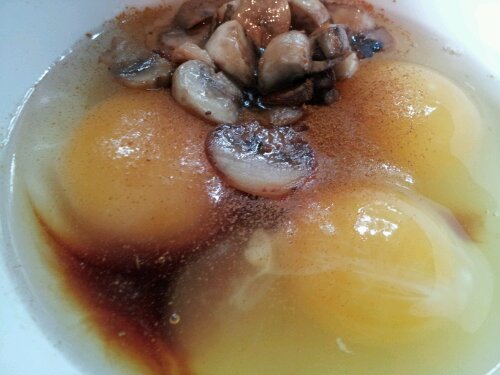 Whisk together:
3 large Eggs
1 tsp of quality soy sauce
1/4 tsp Japanese curry powder
3 small sliced sautéed *mushrooms
Pour into a pan, and sauté like ordinary scrambled eggs. Do not overcook.
Top with snips of nori.
*Shiitake mushrooms make this dish taste more authentic, but any kind will do. Brown button mushrooms were used for the batch in the photo.