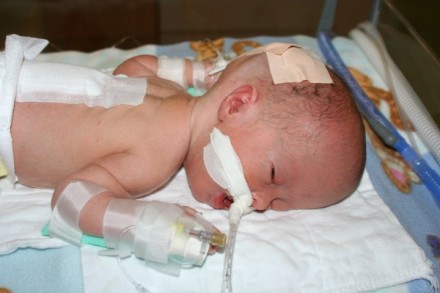 My sister Grace, who is at the hospital, said,
"Levi is doing pretty well. He just had his shunt surgery and the doc said it was good. Still be praying for this boy, we want things to stay good! Thanks for all the support :) "
I love this photo because Levi's eyes are open.
Peek-a-boo!